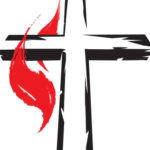 Methodist Churches Working Together in Cambodia
* UMC - The United Methodist Church
* MMS - The Methodist Church in Singapore
* KMC - The Korean Methodist Church
* WFCMC - The World Federation of Chinese Methodist Churches
* CONNEXIO - The United Methodist Church in Switzerland and France
* MCC - The Methodist Church in Cambodia
1980s
In the 1980s the World Division and the United Methodist Committee on Relief (UMCOR) of the General Board of Global Ministries (GBGM) of the United Methodist Church became involved in the work of Cambodian refugee assistance, rehabilitation, and the reconstruction of Cambodia. In 1983, the United Methodist Church Indochina Caucus was established by GBGM to provide fellowship and nurture for expatriate Christian faith communities in the USA from Laos, Vietnam, and Cambodia. In 1989, the first ordained United Methodist pastor, Pa Nous Pan, returned to his native Cambodia.
1992
Two Methodist congregations were opened in the Kampong Thom area through the Cambodian United Methodist Church of Paris, France. Rev. Kean Ung, a United Methodist Cambodian pastor living in Switzerland, returned to Cambodia and organized a Methodist congregation in Phnom Penh. The Mission Board of the United Methodist Church in Switzerland and France (Connexio) voted to make Cambodia a mission partner country.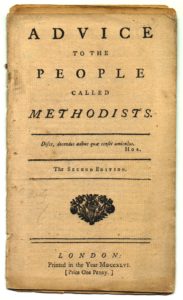 1997
Representatives of the General Board of Global Ministries of the United Methodist Church (Rev. Kean Ung and Rev. Joseph Chan), Connexio (Rev. Peter Siegfried), the Methodist Church of Singapore and the Korean Methodist Church began to discuss about joint mission efforts in Cambodia.
1998
The first United Methodist missionaries were commissioned and sent to Cambodia: Joseph and Marilyn Chan, Pitou and Sally Lao. Land and a building were purchased in Phnom Penh and a United Methodist Mission Center was established. Rev. Warren Harbert (1998-1999) worked with other Methodist agencies to support the establishment of the Cambodia Methodist Bible School (CMBS) as the approved educational institution and theological training leading toward ordination.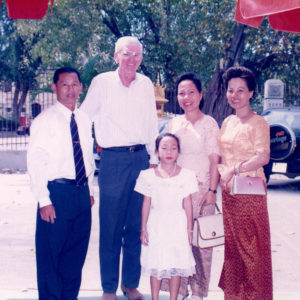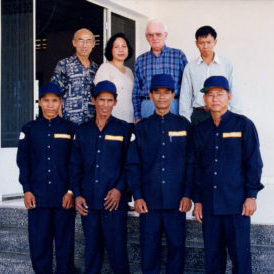 1999
The Rev. Denver Stone (1999-2000), a retired United Methodist missionary, consented to go to Cambodia as an interim country-wide director of mission.
2000
The Rev. Michael Collins (2000-2003) served a three-year term as a director of United Methodist mission in Cambodia, and his wife, Ariel Collins, served as a missionary in the field of Christian education.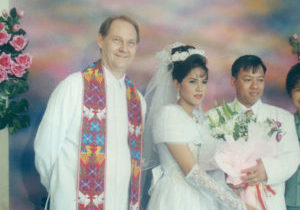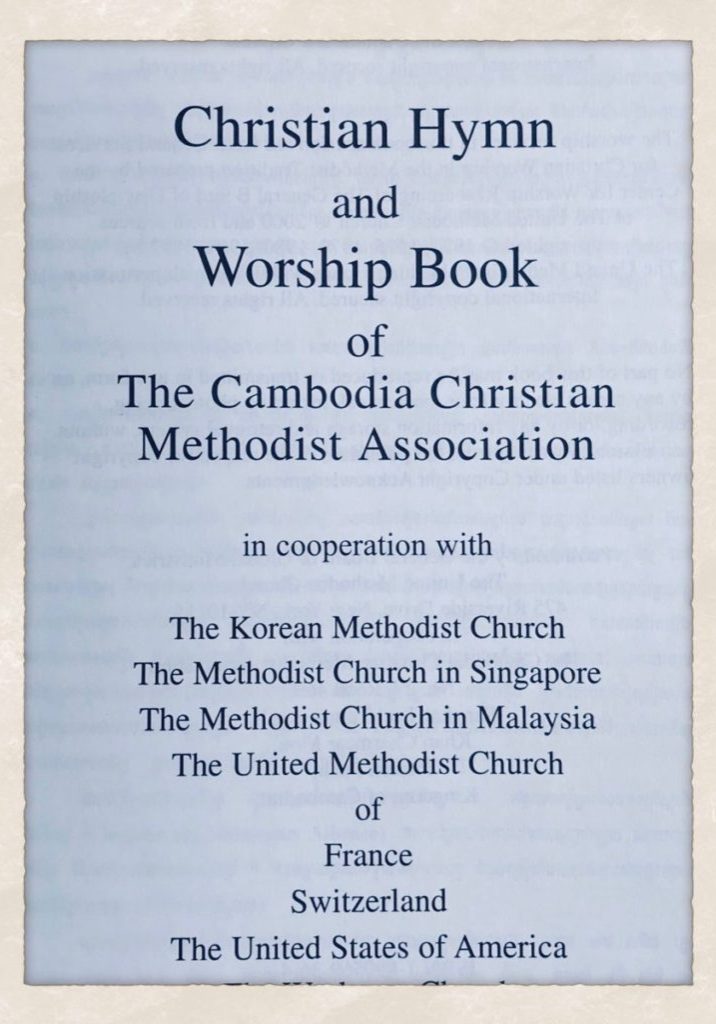 2001
Working together with the five participating agencies in Cambodia (KMC, MMS, WFCMC, CONNEXIO, and UMC), "Christian Hymn and Worship Book" was published for Cambodian Methodist churches. This is the first hymn and worship book in the history of Methodism which includes more indigenous hymns and songs than translated foreign songs. Clara Biswas, a Global Missionary, was commissioned to Cambodian mission as a street children ministry coordinator and Esther Gitobu as a volunteer in mission (VIM) coordinator.
2003
In January 2003, the Methodist Mission in Cambodia was officially constituted by the five participating agencies (KMC, MMS, WFCMC, CONNEXIO, and UMC) at the 1st Annual Meeting of the Mission. The declaration, "The Methodist Mission of the People Called Methodists in Cambodia," was signed by the bishops of the participating agencies.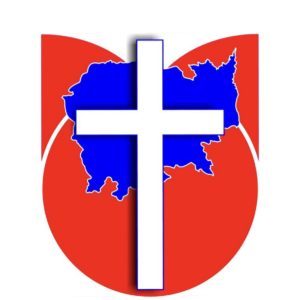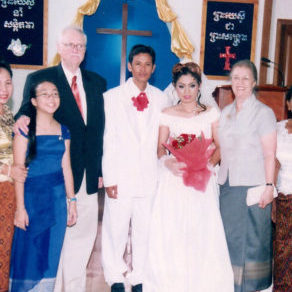 2005
The Rev. William Warnock (2005-2007) who was followed by the Rev. Jeffrey Frese (interim director), was commissioned as a country director of Methodist mission and also served MCC as one of the missionary superintendents. Through collaborative work, Cambodian pastors who were once separated by relationships with their sponsoring agencies began to work together as one body of the Methodist Church in Cambodia (MCC).
2007
As an interim country director, the Rev. William Simpson (2007) served half a year in Cambodia. By the help of the church he belonged to in N.Carolina, Phum Srei Methodist Church in Kampong Thom was established. Kennedy Cruz, a Global Missionary, started serving the Community Health and Agriculture Development (CHAD) as a community development specialist.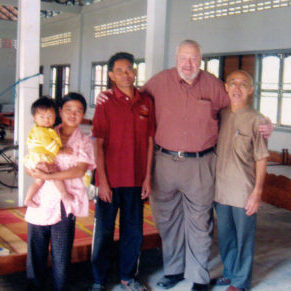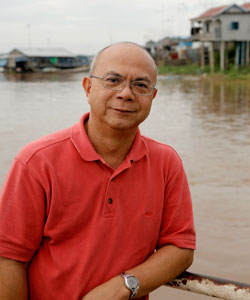 2008
Since 2008, the Rev. Romeo Rosario (2008-2017) had served Methodist mission in Cambodia as a country director and celebrated his retirement in June 2017. During his 9 year term, the Methodist Church in Cambodia (MCC) took a leap toward becoming autonomous and Mondulkiri project (church, school, and retreat center in Mondulkiri province) got started. Two global missionaries had been appointed during his time in office: Helen Camarce as a treasurer of Cambodia mission in 2011 and the Rev. Samuel Om as a director of educational resource development in 2015.
2017
As of July 1, 2017, upon the retirement of Rev. Romeo Rosario, the Rev. Andrew Lee was sent to Cambodia as a country coordinator to continue the good works that God has started in Cambodia.